DESCRIPTION:
In "Taffy Tales" you will see the story of a regular guy with a split personality and his journey in a small town where almost every common citizen has his uncommon dark side. Dozens of characters with their families and relations, an original story, lots of side quests and a lot of adult art awaits you!​
———————————————————————
INFO:
Title: Taffy Tales v0.89.8a
Original Title: Taffy Tales
Developer: UberPie Patreon
Language: English
Last update: 2022-10-11
———————————————————————
SCREENSHOTS: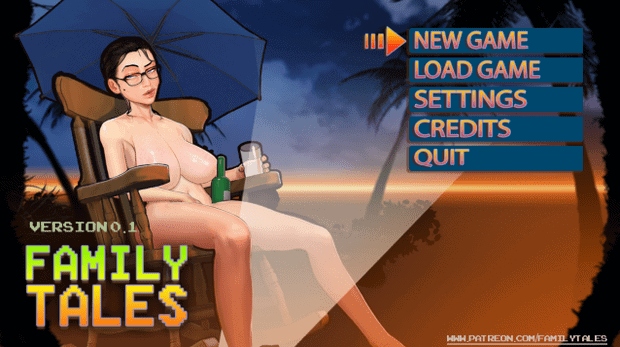 INSTALLATION:
1- Extract to desired location.
2- Click on "executable_name.exe" to start playing.
———————————————————————
Cheat Code:
save code: ocusar
cheat: dilder
Code for Tiffany's box is 06310
———————————————————————
Developer Notes:
***IMPORTANT NOTE!***
Spoiler
I have to tell you some
details about "cut an image in half" bugon a few Android devices.
I spent some time to make some tests and it looks like
the problem exists only on devices with GPU Adreno 300 series.
Unfortunately, I can't fix the problem right now, because it is a problem between game engine core and GPU Adreno 300 series.
Forewarning! Any save files from any previous version of the game are not compatible currently!
BUT you can use optional save file, with all content completed except release update. The cheat code for optional save file is as stated above in Cheat Code section.
DOWNLOAD Taffy Tales v0.89.8a
Mac: Download | or | Download
Linux (v0.85.1a): Download | or | Download
Android: Download | or | Download